Veteran's Memorial Museum RI
Honoring Veterans and Preserving History
In the News...
WWI veterans will be remembered
WOONSOCKET – Their names have largely been forgotten, the city squares dedicated in their honor renamed with the passage of years.
...At the Veteran's Memorial Museum inside the American French Genealogical Society building on Earle Street, a new area dedicated to artifacts from World War I will remain on display through 2018.
The Valley Breeze April 5, 2017 Click here to read the whole story
Now also open on Tuesdays
The Veteran's Memorial Museum will now be open on
Tuesdays & Saturdays from 10:00 am - 4:00 pm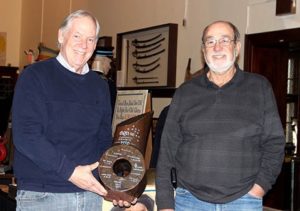 Check Back For Additional Upcoming Events...
Hours of Operation - The Veteran's Memorial Museum is open  on Tuesdays & Saturdays from 10:00 am - 4:00 pm and open by appointment for group tours, by calling 401-222-9025.
Note: we have a limitation of accessibility to the displays by a staircase.
Freedom
The cost of freedom is always high, but Americans have always paid it. And one path we shall never choose, and that is the path of surrender, or submission.
John F. Kennedy
About
The Veterans Memorial Museum is a 501c3 non profit organization. We send out notices for donations to the museum, for tax purposes, to any of our donors.